In recent years, there has been a growing awareness of the impact of artificial lighting on our health. As we spend more time indoors, especially in office settings or at home, the type of lighting we use can significantly influence our sleep patterns and eye health. Healthy LED panels, designed with these considerations in mind, offer a promising solution to address these concerns.
Incorporating healthy LED panels into homes, offices, schools, and healthcare facilities can create healthier indoor environments for occupants. Proper lighting can positively impact mood, productivity, and overall well-being.
Healthy LED Panel Light
Healthy LED panel lights are lighting fixtures designed to mimic the natural light spectrum and promote a balanced and comfortable lighting experience. They often incorporate advanced technologies like color temperature adjustments and flicker-free lighting to reduce negative effects on the eyes and the body.
The Importance of Light in Sleep Regulation
Understanding the impact of lighting on sleep and eye health can lead to more informed choices in lighting solutions.
Light plays a crucial role in regulating our circadian rhythm, the internal process that controls our sleep-wake cycle. Exposure to the right type of light at the appropriate times can help align our body's internal clock with the natural day-night cycle.
Color Temperature and Sleep Quality
Healthy LED panels offer adjustable color temperatures, allowing users to switch between warm and cool light.
Warmer light in the evening promotes relaxation and signals our bodies to wind down for sleep.
Flicker-Free Lighting and Eye Health
Flickering lights can strain our eyes and lead to discomfort, headaches, and eye fatigue. Healthy LED panels utilize flicker-free technology to ensure a steady and consistent light output, reducing eye strain and potential health issues.
Glare Reduction and Visual Comfort
Glare from bright lights can cause discomfort and visual disturbances, impacting our ability to concentrate and work effectively. Healthy LED panels are designed with diffusers and anti-glare features to create a more comfortable and visually appealing lighting environment.
Blue Light Hazard and Eye Protection
Long-term exposure to high levels of blue light may pose risks to eye health, such as digital eye strain and potential retinal damage. Healthy LED panels with blue light reduction features can help protect our eyes from these potential hazards.
Energy Efficiency and Environmental Benefits
Healthy LED panels not only prioritize human health but also offer significant energy savings compared to traditional lighting sources. By using LED technology, these panels contribute to environmental sustainability and lower carbon footprints.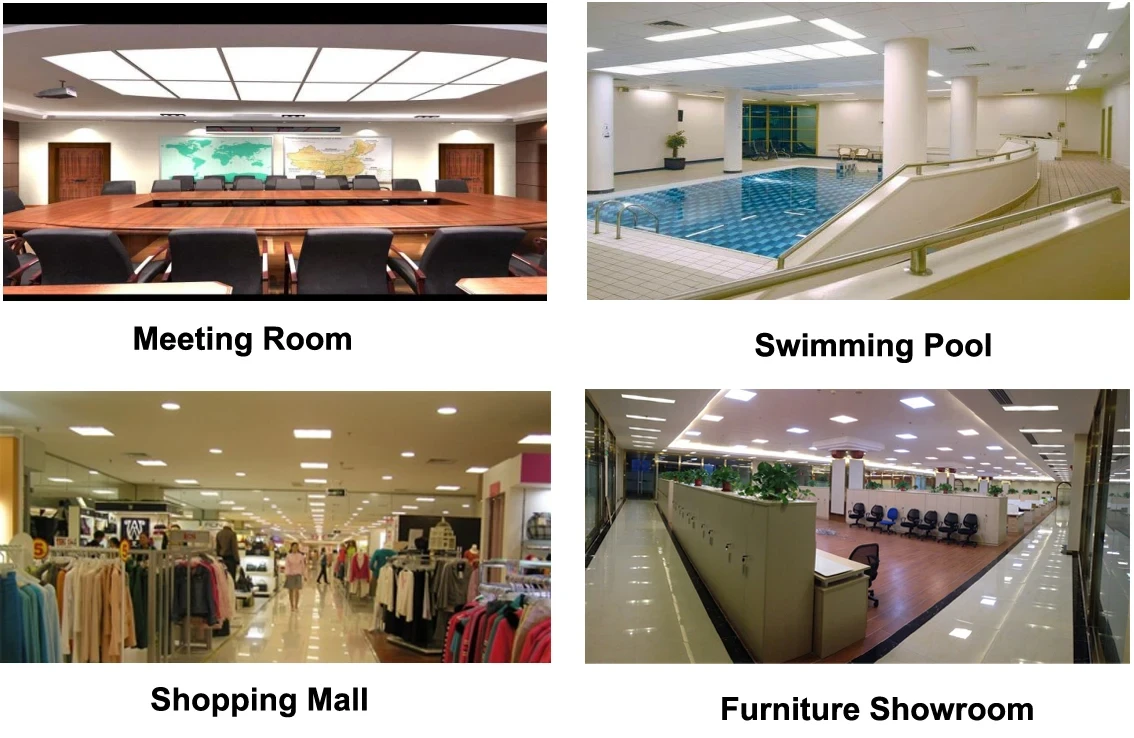 Choosing the Right Healthy LED Panel Light
You should choose an adjustable color temperature panel for different lighting needs throughout the day and also consider brightness levels and anti-glare features to ensure visual comfort.
- Ra98 , sunlight similar
- Low glare UGR<19
- Micro-prismatic diffuser
- Flicker-free
- Long lifetime 50000H
- 5 years warranty
- RG0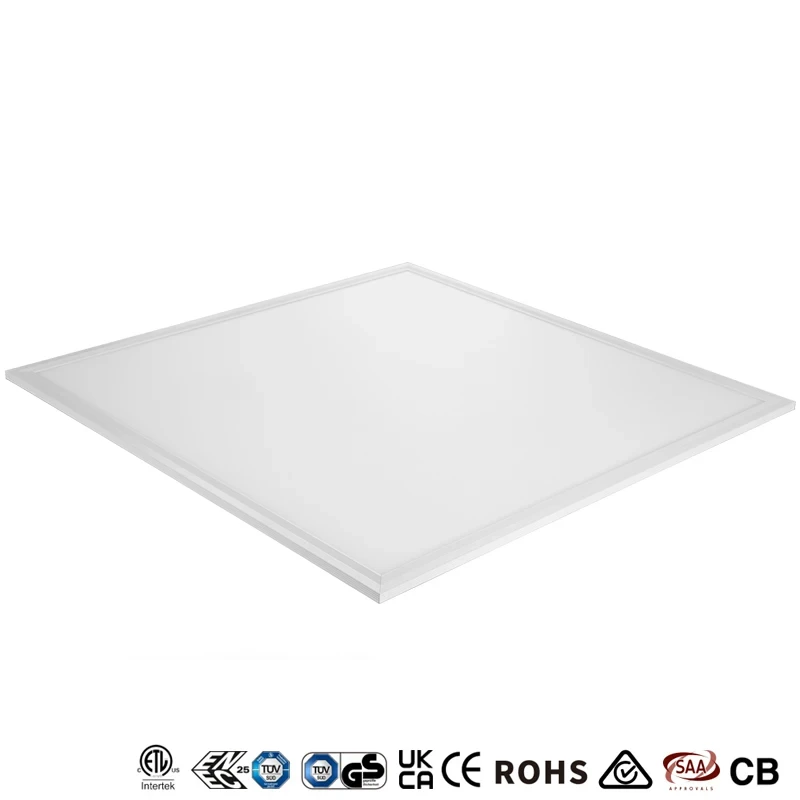 The full spectrum LED panel with the highest color rendering index light source, sunlight-similar light, provides the most natural and excellent lighting.
● Friendly energy saving and reliable.
● With a high power factor over 0.9 no flickering driver.
● Non-yellowing 100% PMMA light guide plate.
● Meets the Blue Light Hazard Regulation RG0.
● The new design of the micro-prismatic diffuser, anti-glare UGR<19, makes the environment more gentle and natural, more comfortable lights, and reduce discomfort in eye glare.
Specifications
| | |
| --- | --- |
| Input Voltage : | AC200V-240V , 50/60Hz |
| Dimension : | 595x595x9mm |
| LED Chip : | San'an / Philips / Osram option |
| Norminal Power : | 36W |
| Luminous Flux (LM) : | 100lm/w |
| CCT : | 2700K / 3000K / 4000K / 5000K / 6000K / 6500K option |
| CRI : | Ra98 , full light spectrum |
| Driver : | Lifud / Philips / Boke / AGT / Osram option |
| Power Factor : | PF>0.95 |
| UGR(Unified Glare Rating) : | UGR<19 |
| Materials : | Aluminum frame , PMMA LGP |
| IP Rated : | IP40 |
| Lifetime : | 50000H |
| Warranty : | 5 years |
| Working Ambient Temp. : | -20~+40'ÑÉ |
| Working Ambient Humidity : | 10%~90% |
| Mounting : | Recessed , Suspending , Surface mounted , Spring clips , T-bar |
| Dimmable : | On/Off / Push / Triac / 0-10V / 1-10V / DALI dimming |
| Certificate : | ENEC , TUV-GS , UKCA , CE , RoHS , ERP , ETL , SAA , RCM , CB |
Investing in healthy LED panels is not only beneficial for our health but also contributes to a sustainable and environmentally friendly approach to lighting our indoor spaces. If you have specific questions or need more information about healthy LED panel lights, feel free to ask Sunsylux.